(Introduction + swatches)
Skin79, the renounced Korean BB cream brand has now developed a whole series of makeup range. New colours and new K-POP look to express yourself - Kick It Side. It carries the trendy colour and texture to complete the creative and fantastic makeup simply and easily.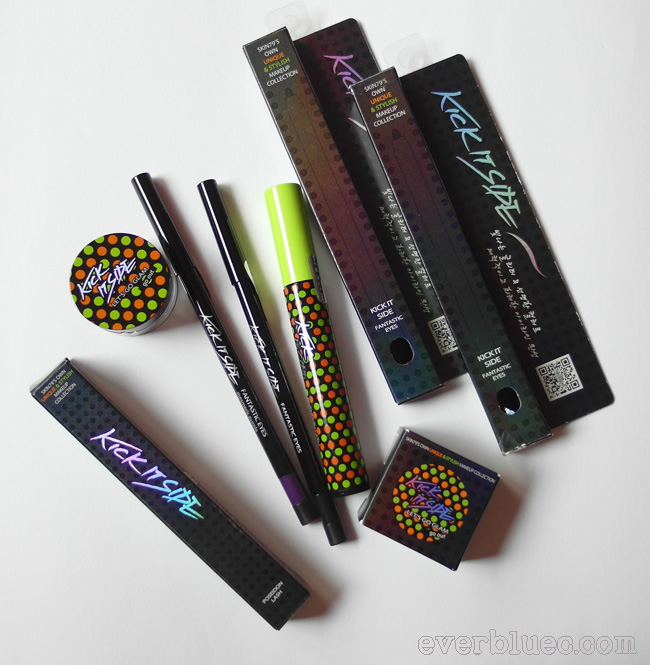 Kick It Side Fantastic Eyeliner 
Price : SD$14.90
Available in 5 different colours: 
Memorable Black
Mesmeric Purple
Trembling Blue
Secrete Khaki
Wanderers Brown</p>
Kick It Side Fantastic Eyelinercreates attractive and luscious eye lines with shiny glitter and vivid colours.
Gentle to apply, glides easily over eyelids
24-hour smudge-proof
Skin79 eyeliners won't pull a vanishing act after lunch!
Super-easy to remove. Just wipe off using lip or eye makeup removers.
Convenient to use: retractable & with build-in sharpener at the back of the eyeliner
</p> <p>Kick It Side Fantastic Eyeliner in Mesmeric Purple and Memorable Black