[New launch/Collection in Singapore]
Sometimes back, I received 2 products from Palgantong PGT(available in SaSa). The Glow Skin Base and Brilliant Jelly Shadow.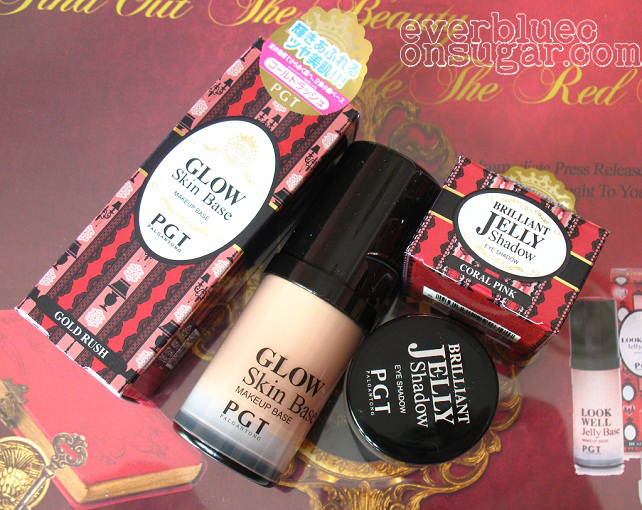 In this post, I'm going to share about the products' information and swatches. I will be doing a look using both products in another post.
Palgantong Glow Skin Base
Gold Rush
Price :: SD$29.80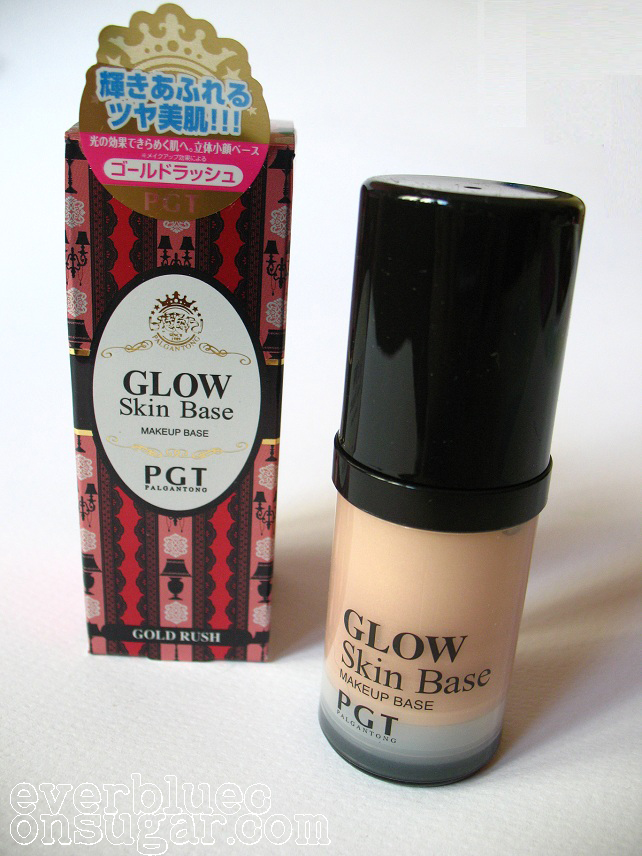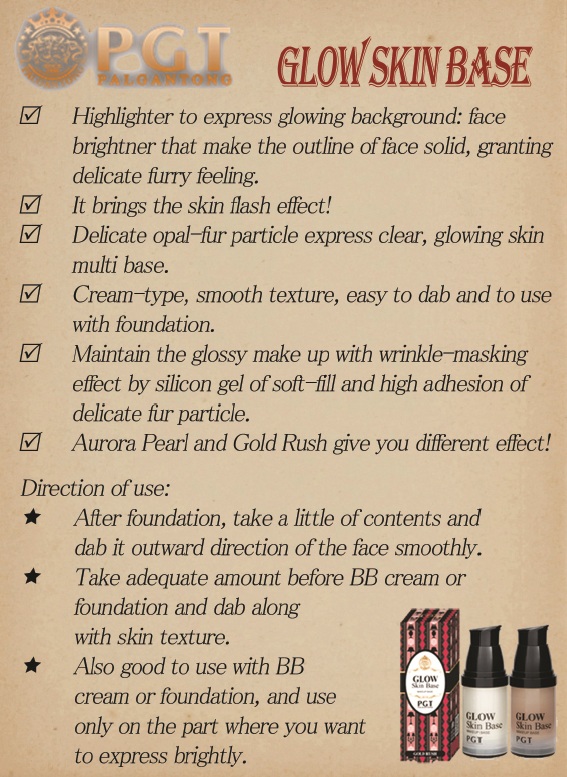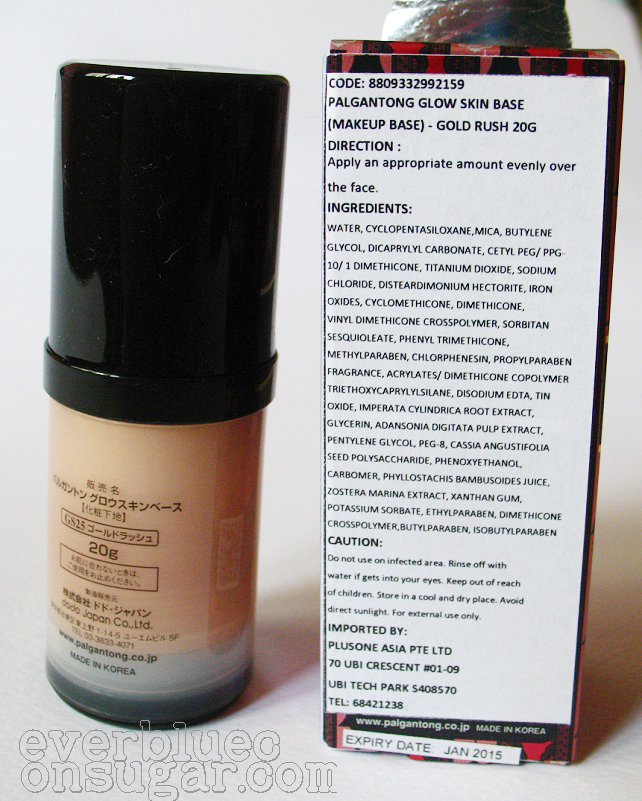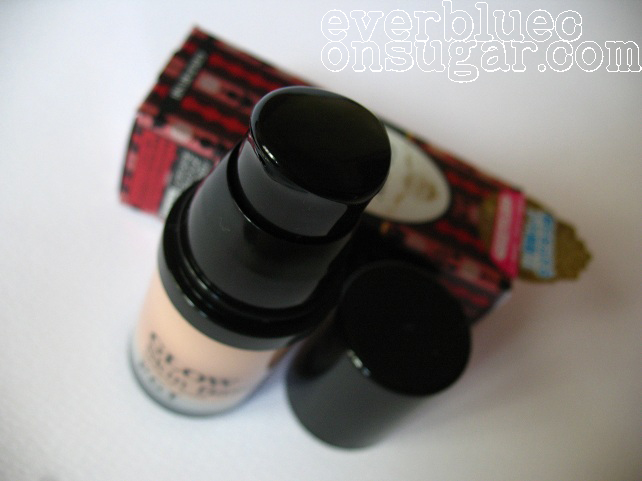 Ingredients list...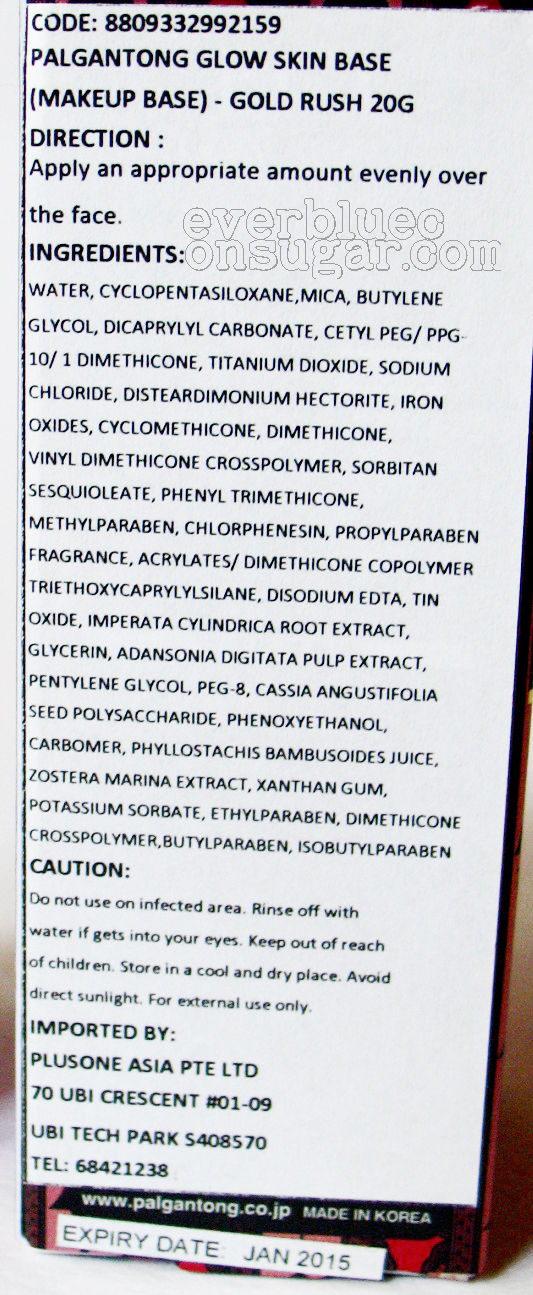 Swatches in various lighting...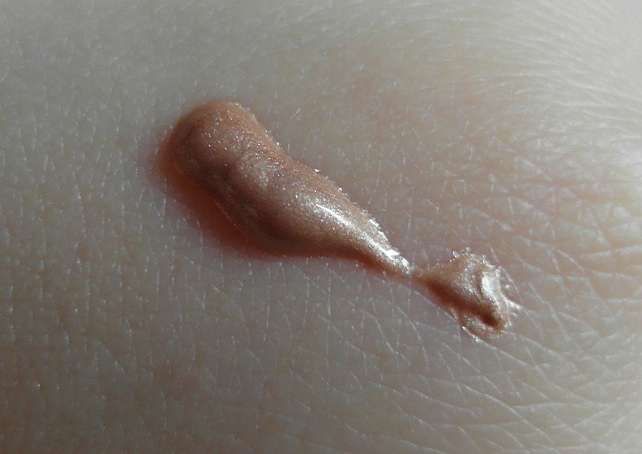 When I first swatch this on the back of my hand "I got a shock" .. it's beautiful golden shades BUT it look so dark to be "mine" highligher shade... 
But it was look totally different on the face!!! I apply this on my cheek first and it look so nice and soft, ir had this supple cheek effect.. the glow was pretty NICE!!!
I tried this before foundation and on after foundation.. both ways look good. NOW I'm tempted to try the other(lighter) shade!!!!
I didn't apply this on my whole face, just on my cheeks and abit on my forehead <3<3<3
Note:: I love highlight/skin glow/ illuminating products (so if you like it too, can check this out at sasa)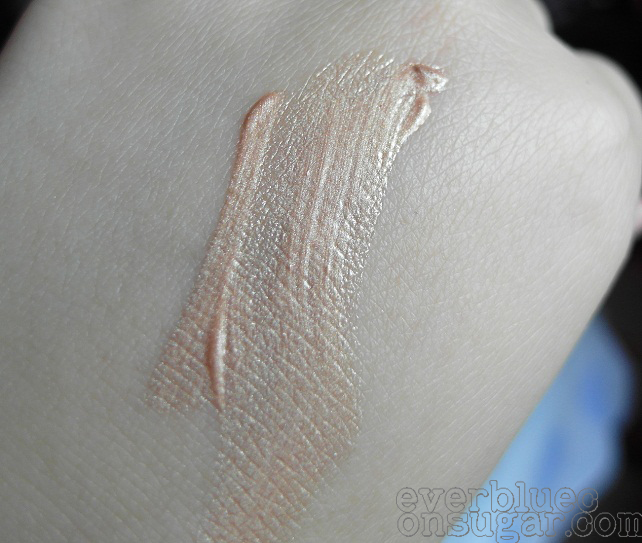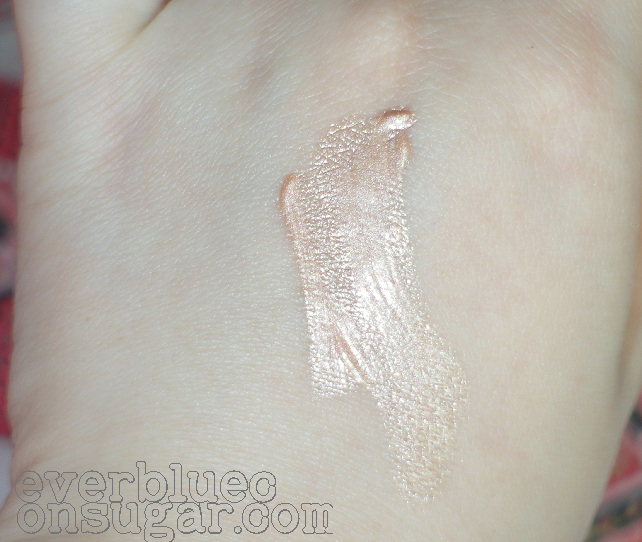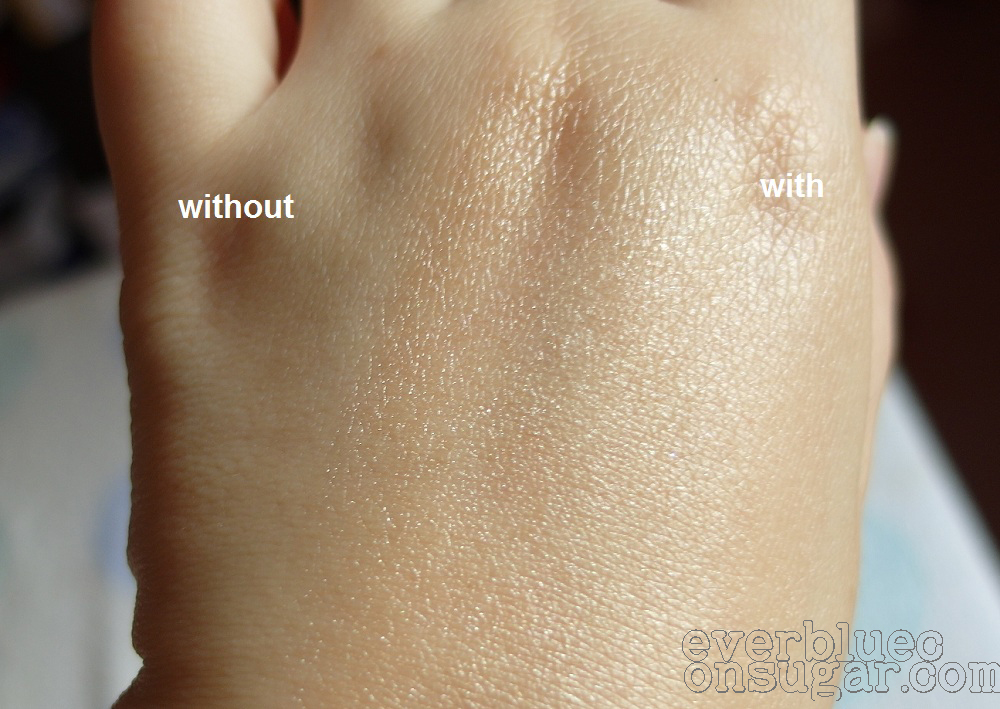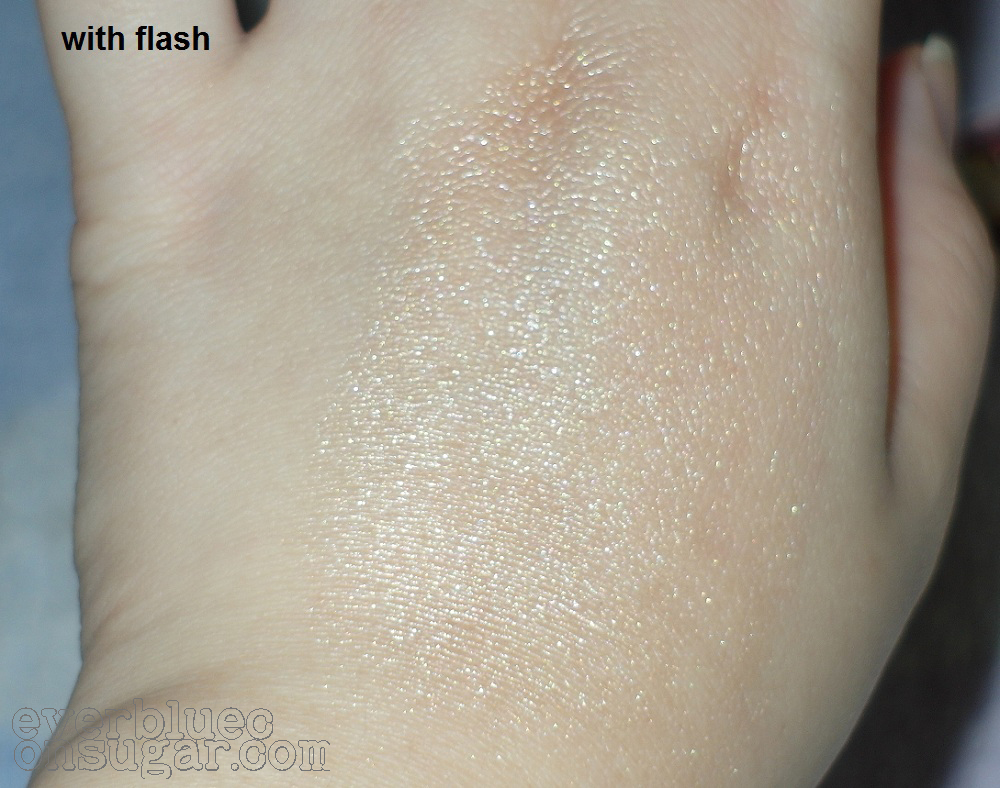 Palgantong Brilliant Jelly Shadow
Coral Pink
Price : SD$22.80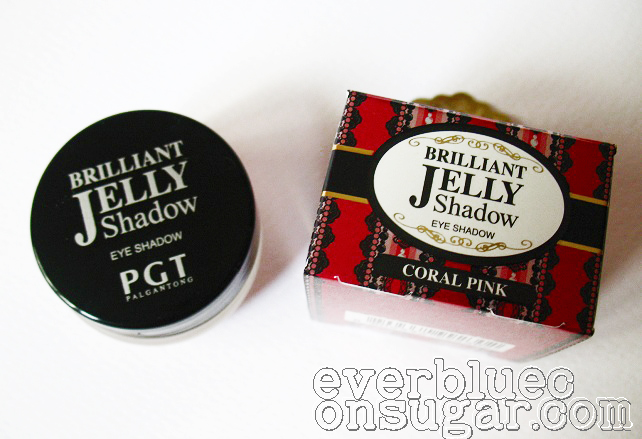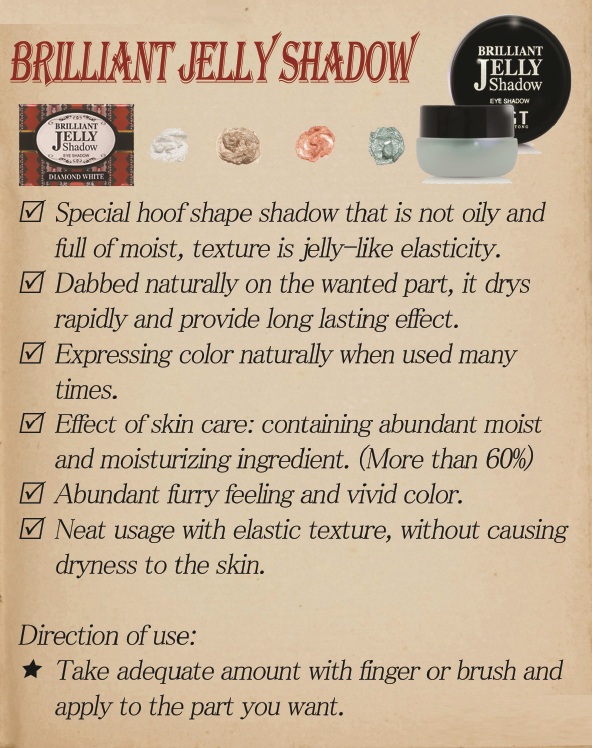 The jelly shadow in packed in a very simple glass jar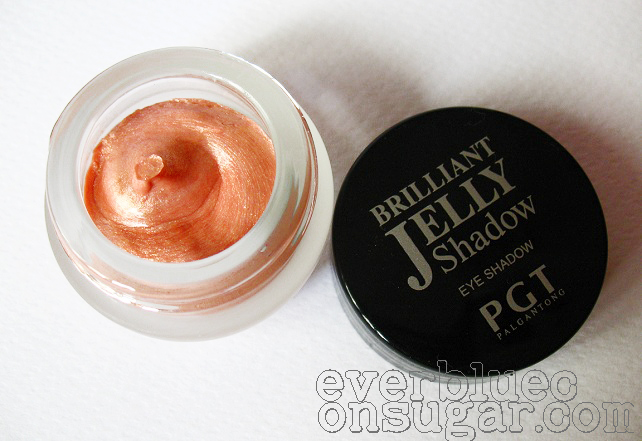 Look at the beautiful coral pink~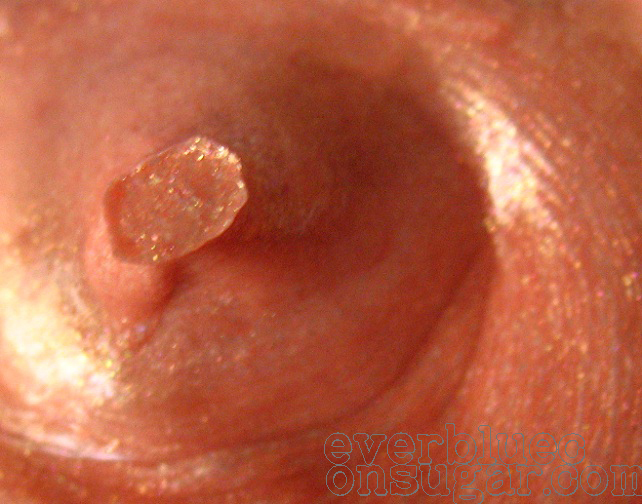 Ingredients list...
[Click to enlarge]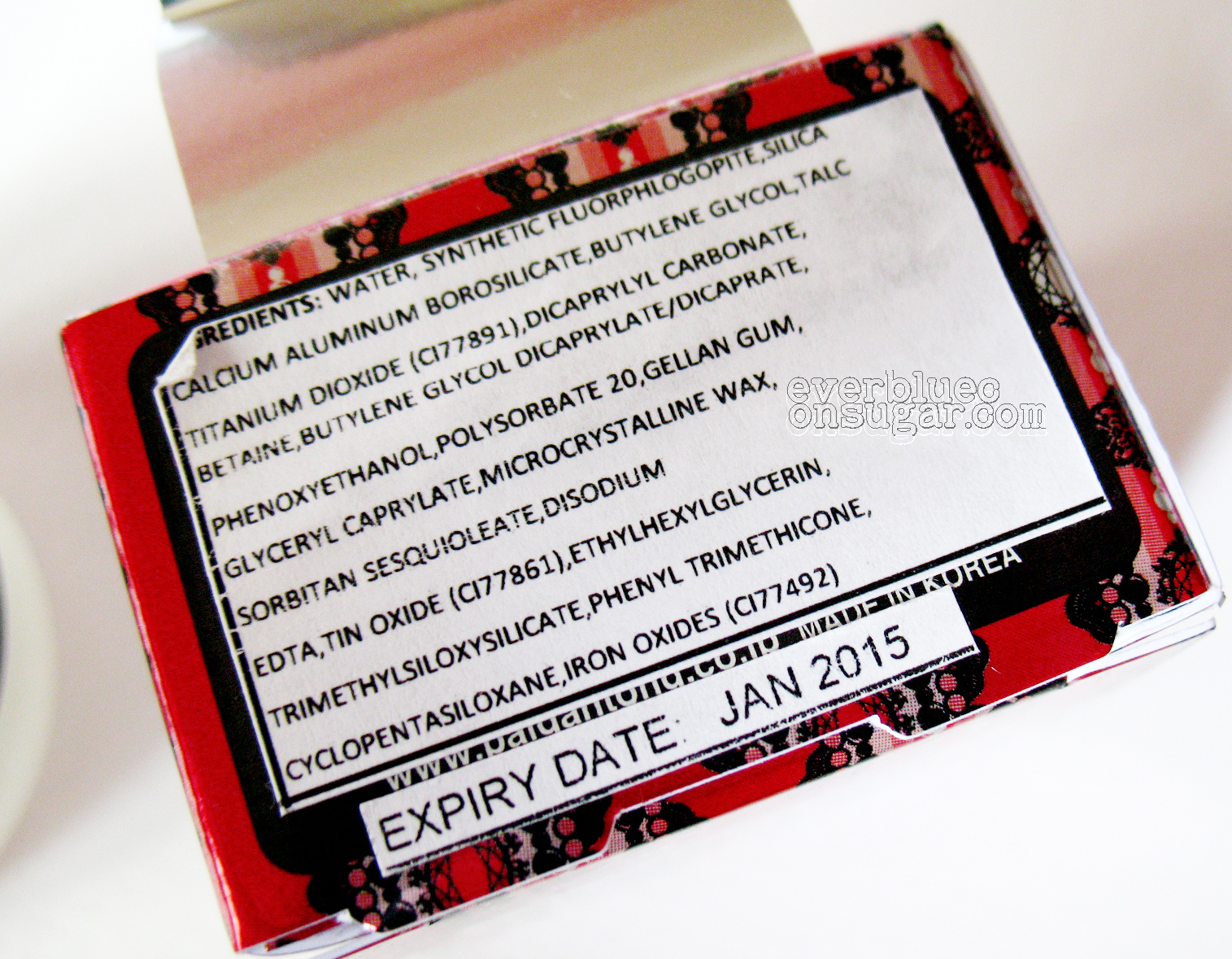 Swatches in various lighting....
On the left is heavy swatch
On the right is blended out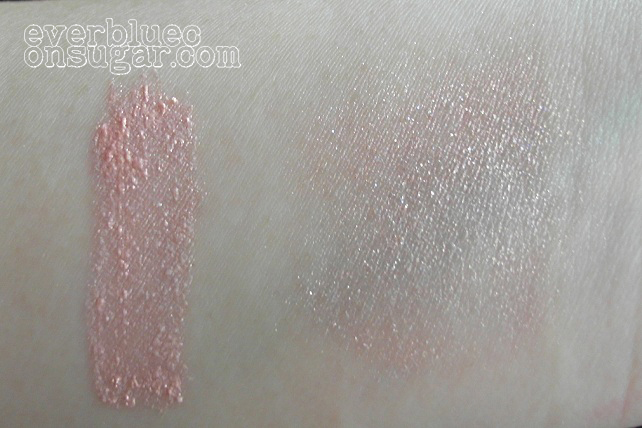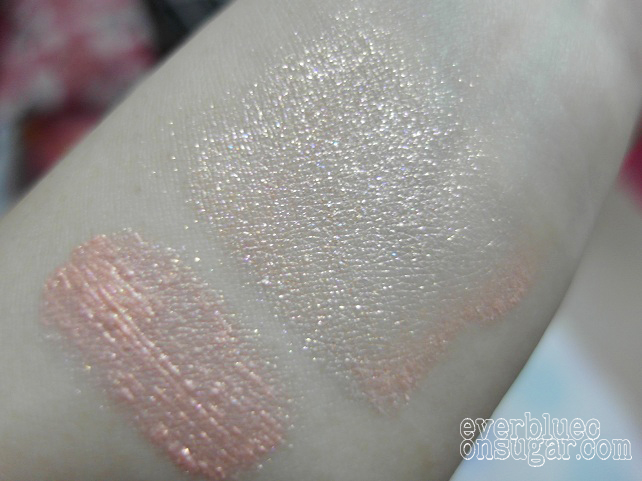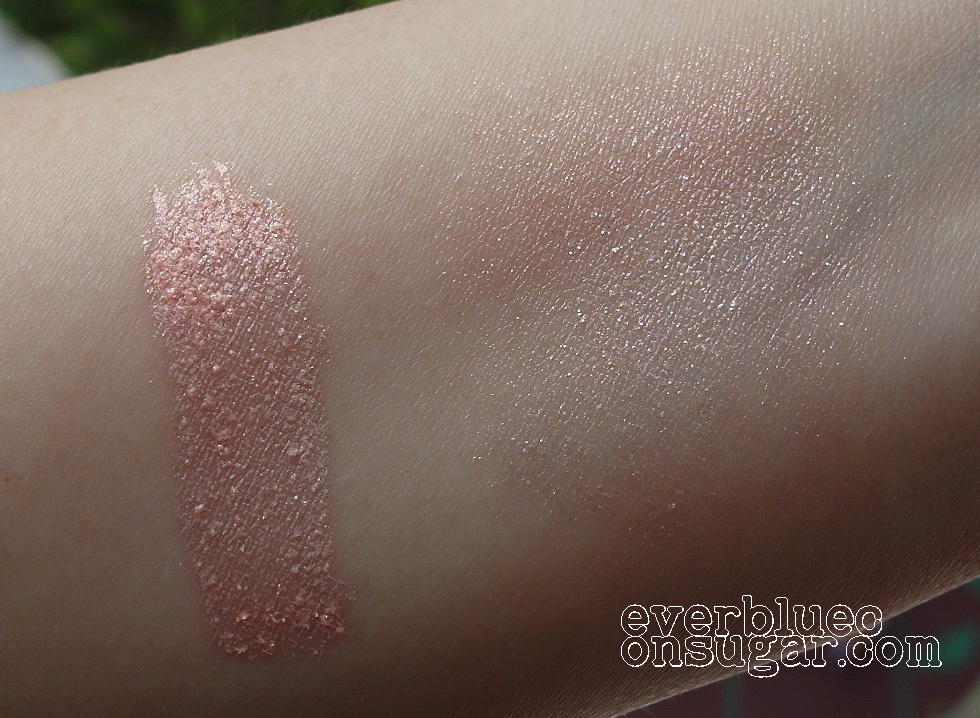 The jelly texture reminds me of KATE jelly shadows, but the texture was abit lighter, moist and easy to blend out as compare to the KATE version. Have the same "cooling" feel on the skin and it doesn't crease up easily (I didn't use any eye primer when I appy this on the lids), set and dry pretty fast on the skin.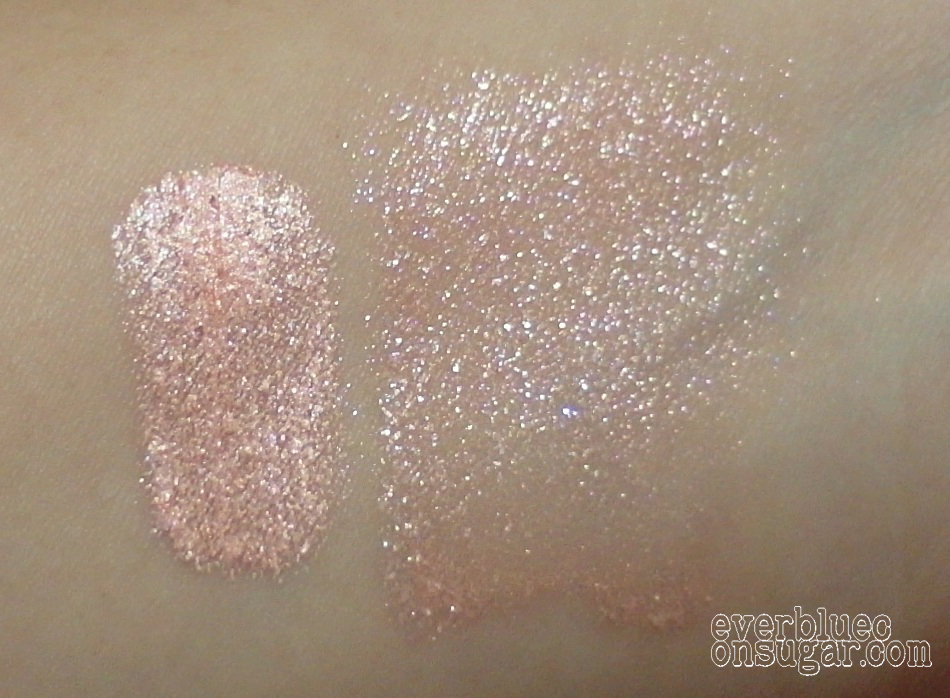 Blur shot to show you the beautiful multi glitter shades ...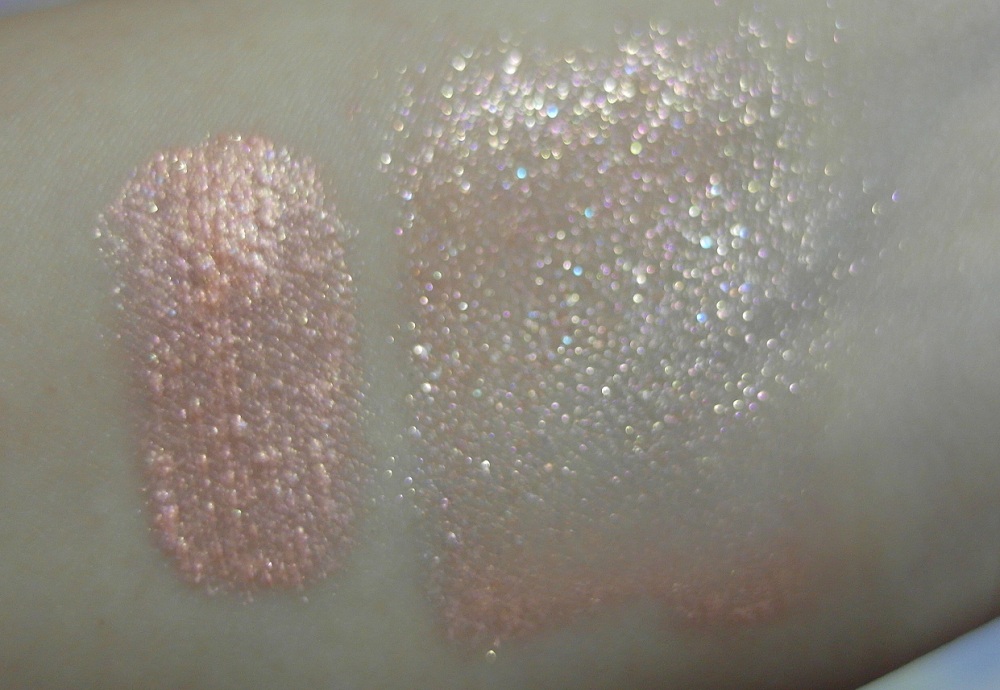 Love that Palgantong is bringing more of their exciting, interesting, fun products to Singapore!! Below are some of the product's information of the others new products.
Palgantong Look Well Jelly Base (Primer)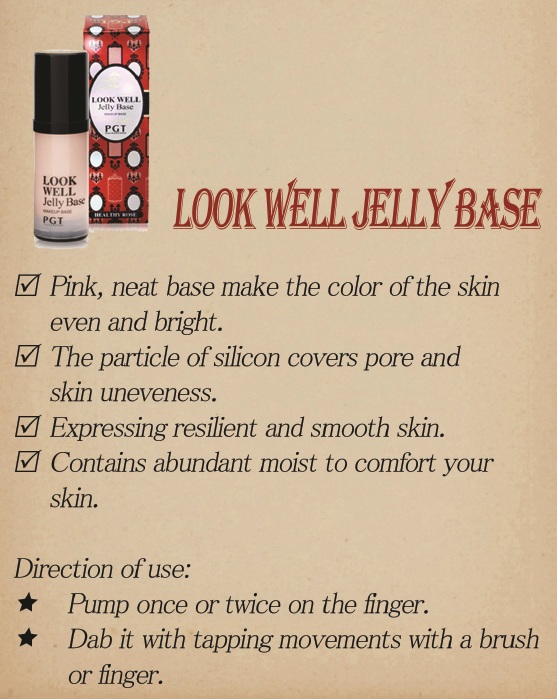 Palgantong Luminous Brightener
The highlighter sound good right (I need to pay Sasa a visit to check out these new collection!!!)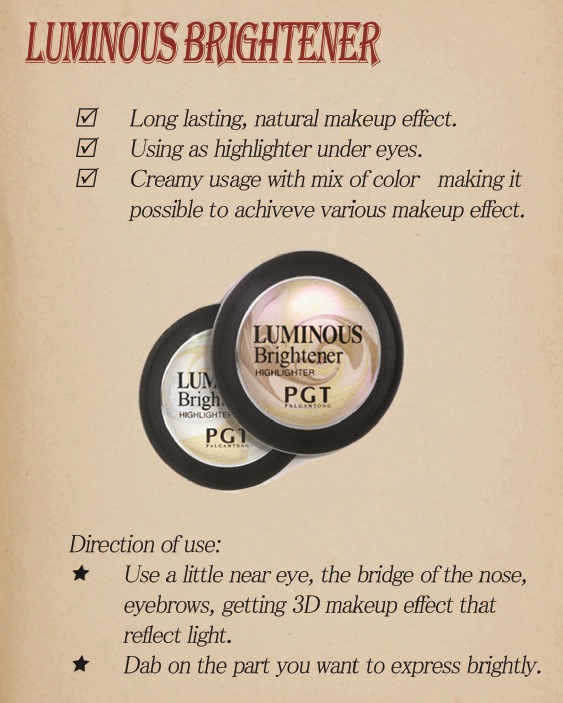 Palgantong Theatrical Cover Pact Foundation
Palgantong Theatrical Natural Pact Foundation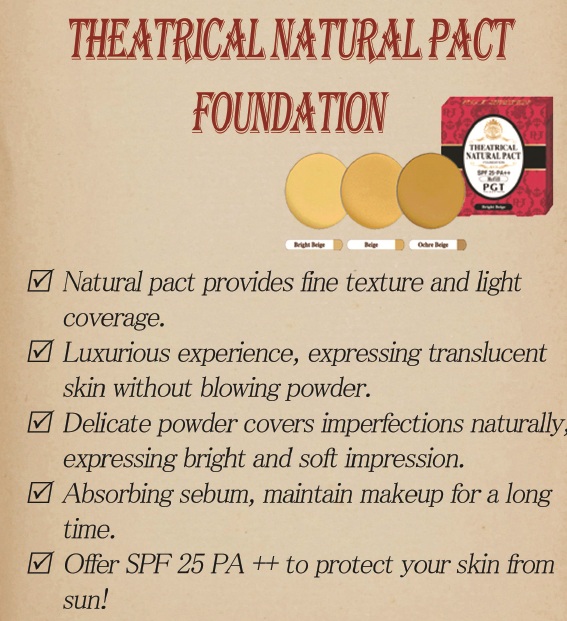 Palgantong Theatrical BB cream
[Click to enlarge]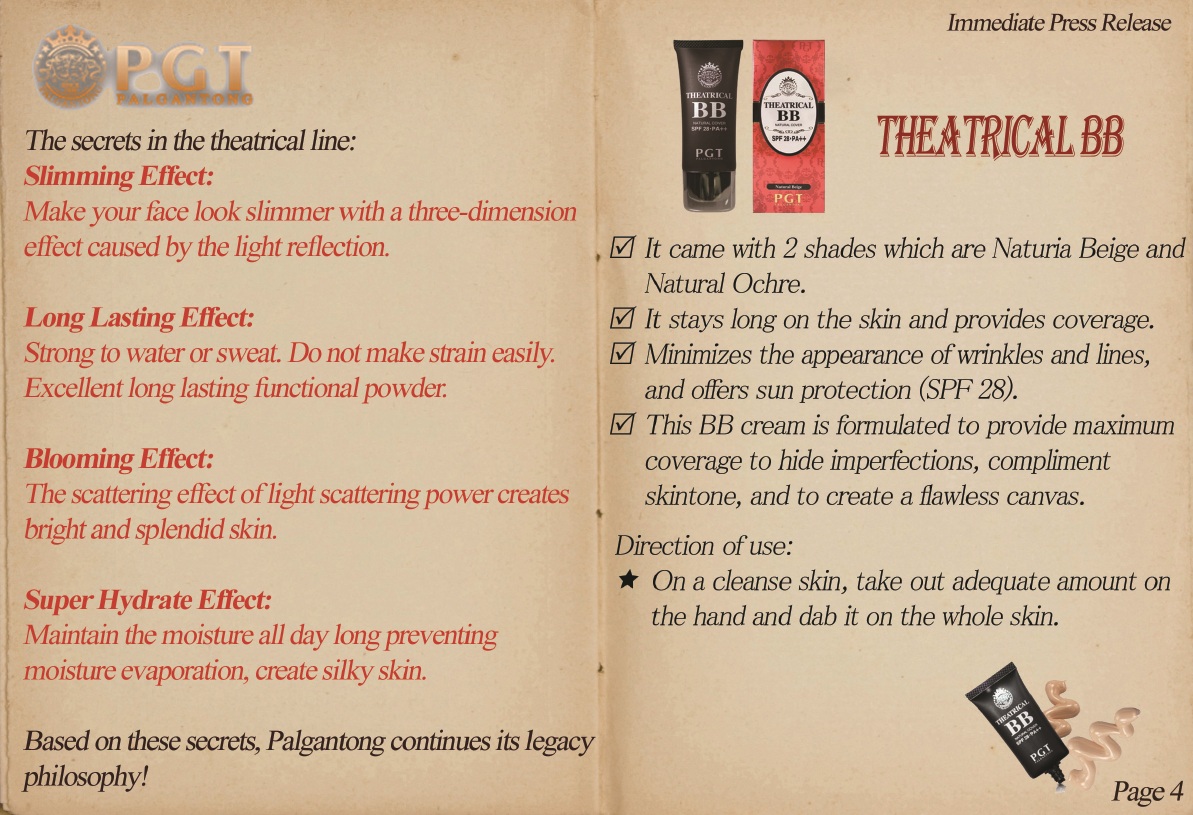 That's all for now, thanks for reading ^_^
Disclosure::
I'm not affiliated with the company.
Products were provided for consideration