DHC Medicated Q10 Skincare Range - Formulated with Coenzyme Q10, well-known for its anti-aging properties, DHC has brought you the first medicated Q10 skincare series that contains a maximum Q10 concentration of 0.3% (ten times more than any other conventional item) which effectively boosts skin repair and helps reduce a considerable amount of free radical damage.
<p>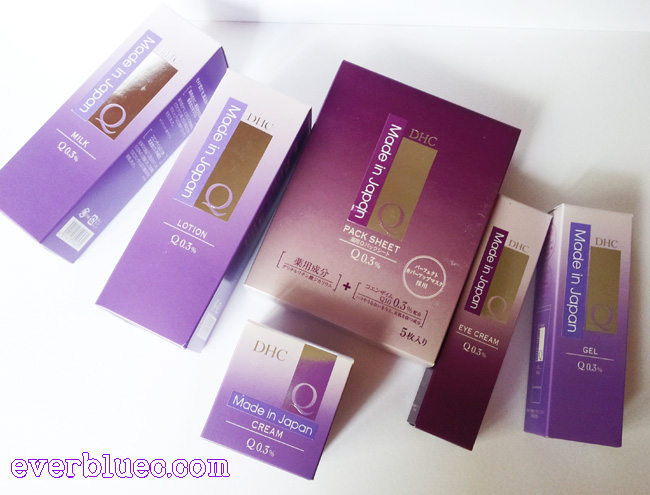 The Importance of Coenzyme Q10
Coenzyme Q10 is naturally produced by the human body and is necessary for the basic functioning of cells. A powerful anti-oxidant, Q10 is known to fight free radicals, damaging particles that contribute to the aging process. In normal conditions, the body is able to produce as much Q10 as it needs.
Unfortunately, levels of Q10 inevitably decrease with age: this is particularly true for the skin, which becomes an easy target for the attack of free radicals and the weather. That's where DHC comes in!
Currently, conventional cosmetics have a maximum Q10 concentration of 0.03%. Being the pioneer in skincare treatments formulated with Coenzyme Q10, DHC was able to achieve a scientific breakthrough after six years of research by creating DHC Medicated Q10 Skincare Range which boasts ten times the effect of Q10 in the skin.
The revolutionary skincare series contains a range of products that perfectly balance a much higher than average concentration of Coenzyme Q10 and other active ingredients to boost effectiveness.
DHC Medicated Q10 Skincare Range includes a set of six unique-formulated products: