[New Launch + Products introduction]
Pioneer of urban skin care, SAMPAR has an ambition: to awaken the sleeping beauty in every woman, uncovering and revealing her natural allure.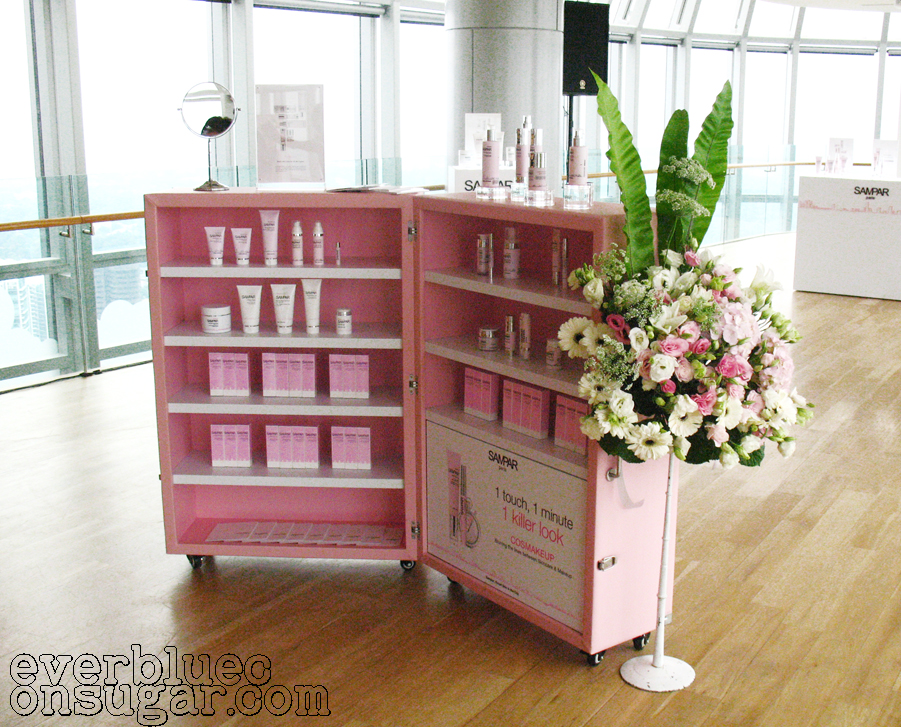 Smart Skin
The skin is an intelligent organ, capable of adapting to its environment. However, intelligence has its limits. Age and repeated external aggressions weaken its ability to rebound. The skin becomes sensitive, dull, marked and unbalanced. It becomes dehydrated and wrinkles deepen.
The SAMPAR mission is to reset the skin's intelligent response system and to support its natural healing actions.
Smart Ingredients
With products enriched in the brand's exclusive complex, Urban Advance, its innovative formulas act at the heart of cells to "wake-up" and reactivate the skin's vital functions.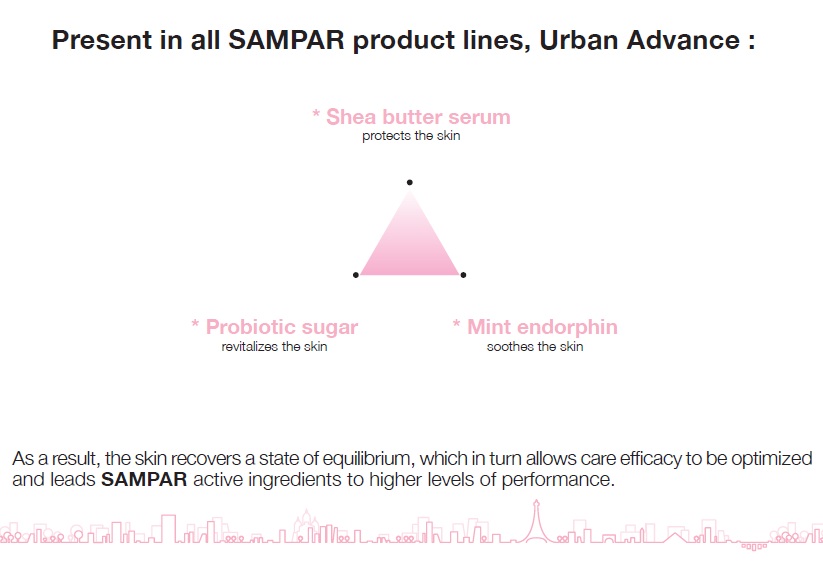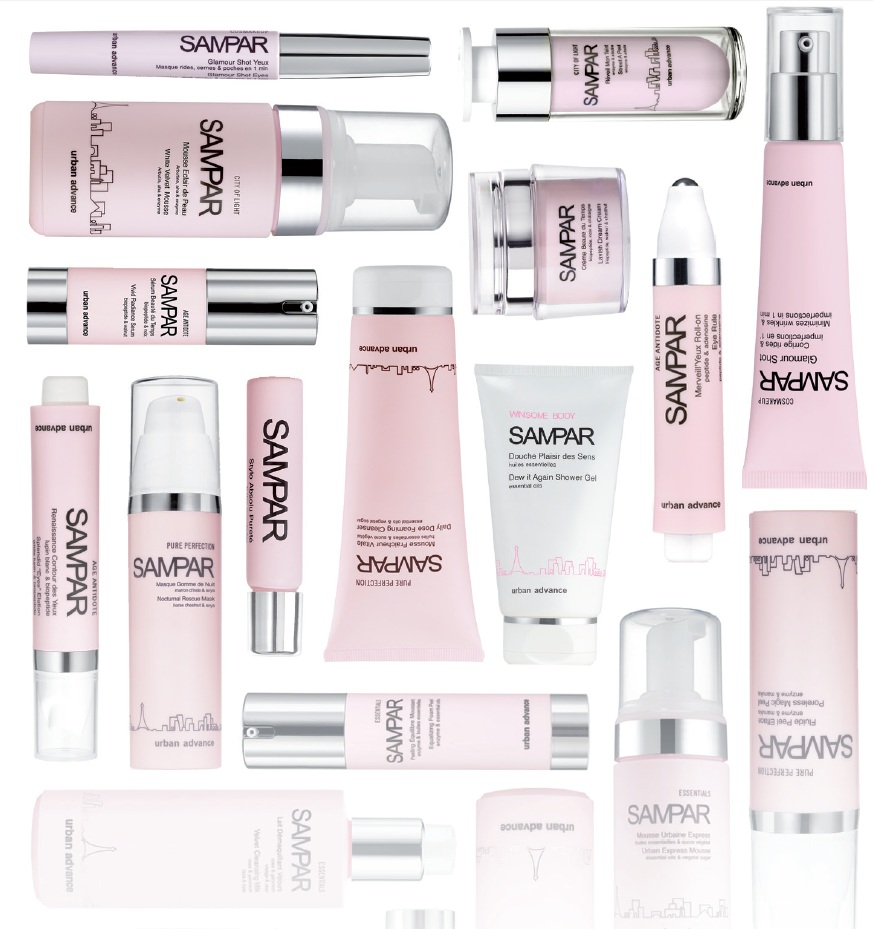 AIRLESS SYSTEM
SAMPAR philosophy goes beyond simply high-quality products.
To offer consumers an excellent product with optimized benefits, SAMPAR places as much importance on the selection of sleek, innovative packaging as it does on the performance of its formulas.
Revolutionary airless packs are used throughout the brand ensuring that the consumer can use 100% of the product and guaranteeing product efficiency without contamination to the last drop.
Here are the writes-up of SAMPAR 6 ranges of products from skincares, makeup to body.
ESSENTIALS
Basic skin care for all skin types
6 simple steps to purify, cleanse and moisturize the skin, combined with the best ingredients nature has to offer in order to lock in beautiful
and healthy skin.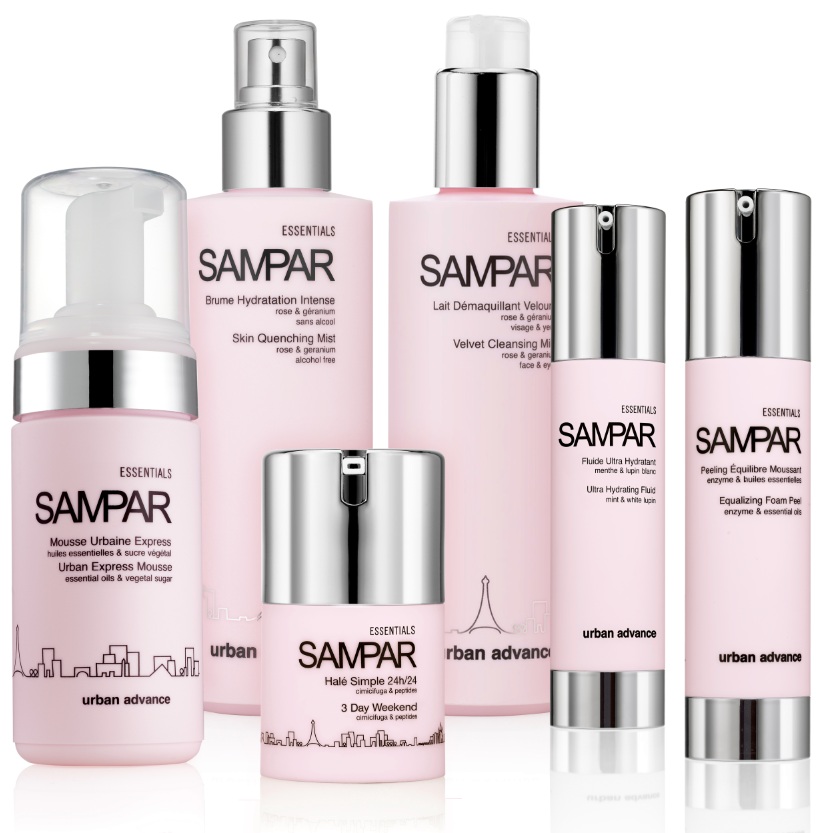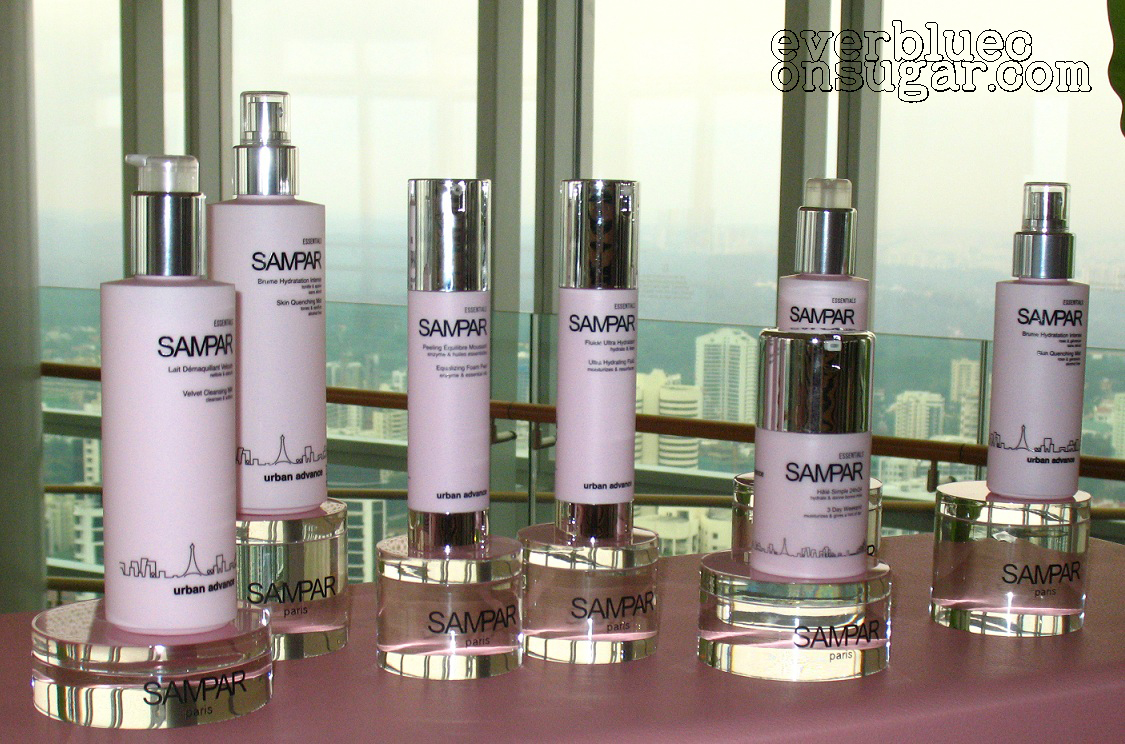 Products and Price list
ESSENTIALS - 3 Day Weekend [50ml] - Price:: SD$72
ESSENTIALS - Equalizing Foam Peel - Price:: SD$102
ESSENTIALS - Skin Quenching Mist [100ml] - Price:: SD$33 and SD$54
ESSENTIALS - Ultra Hydrating Fluid - Price:: SD$119
ESSENTIALS - Urban Express Mousse - Price:: SD$46
ESSENTIALS - Velvet Cleansing Milk - Price:: SD$33 and SD$54
Spotlight product in this "Essentials" range...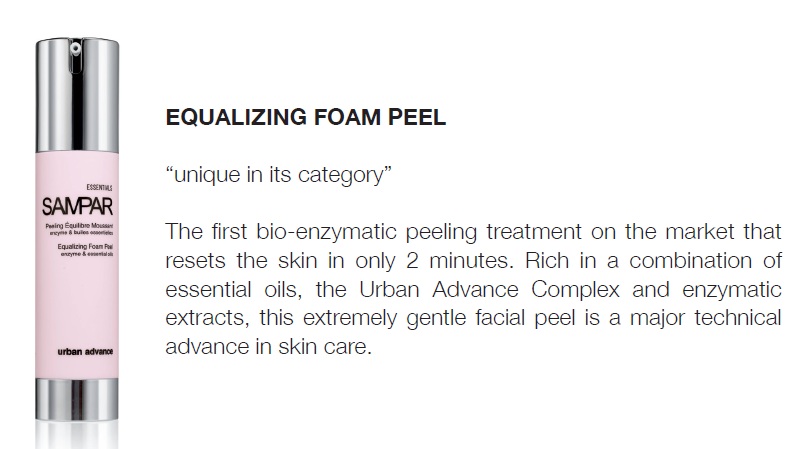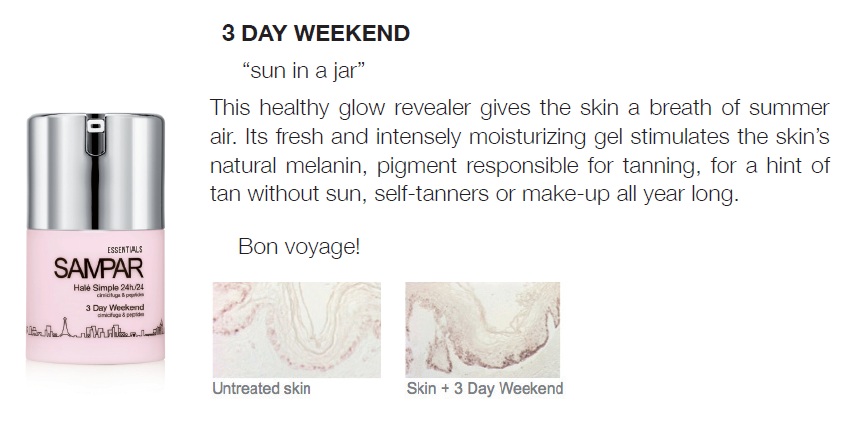 PURE PERFECTION
Solutions for blemish-prone skin
Say good-bye to imperfections and wake up every day to clearer and brighter skin with this line of purifying, repairing and soothing products.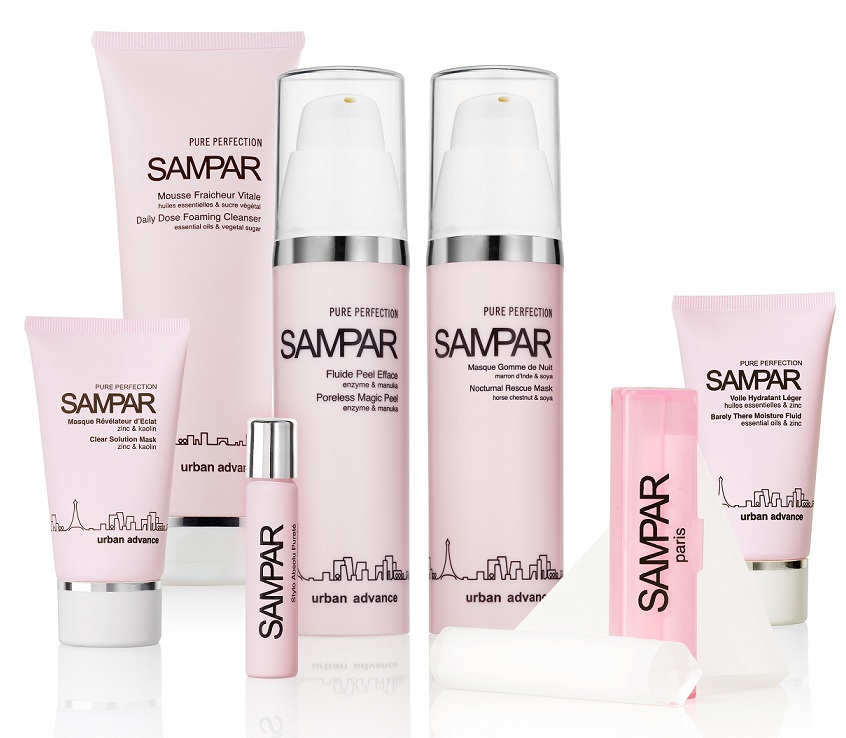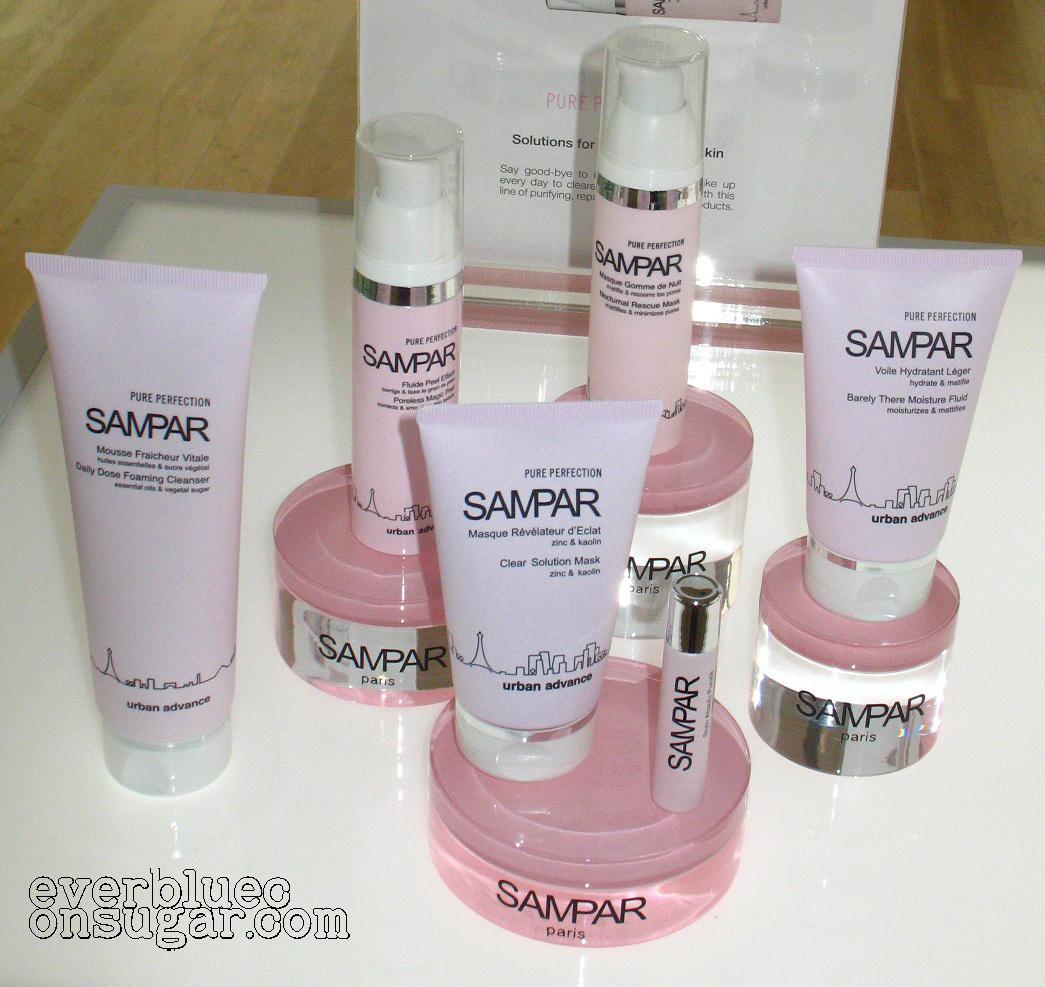 Products and Price list
PURE PERFECTION - Nocturnal Rescue Mask - Price:: SD$54
PURE PERFECTION - Poreless Magic Peel  - Price:: SD$54
PURE PERFECTION - Barely There Moisture Fluid - Price:: SD$58
PURE PERFECTION - Blotting Paper - Price:: SD$
PURE PERFECTION - Clear Solution Mask  - Price:: SD$58
PURE PERFECTION - Daily Dose Foaming Cleanser [15ML] - Price:: SD$37
PURE PERFECTION - Prodigal Pen - Price:: SD$37
The spotlight products of this "Pure Perfection" range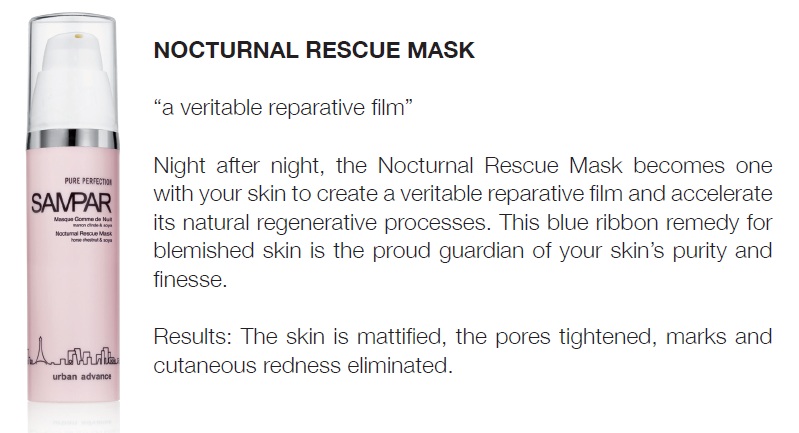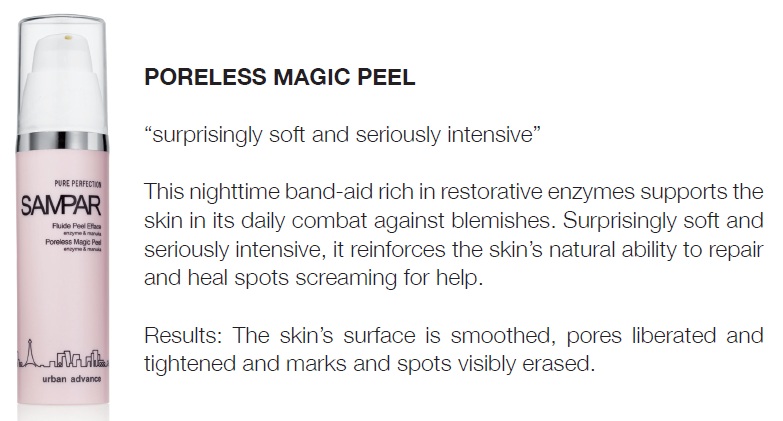 AGE ANTIDOTE
Anti-aging solutions
An exquisite line of genuine anti-age elixirs for women looking to leave the signs of aging behind.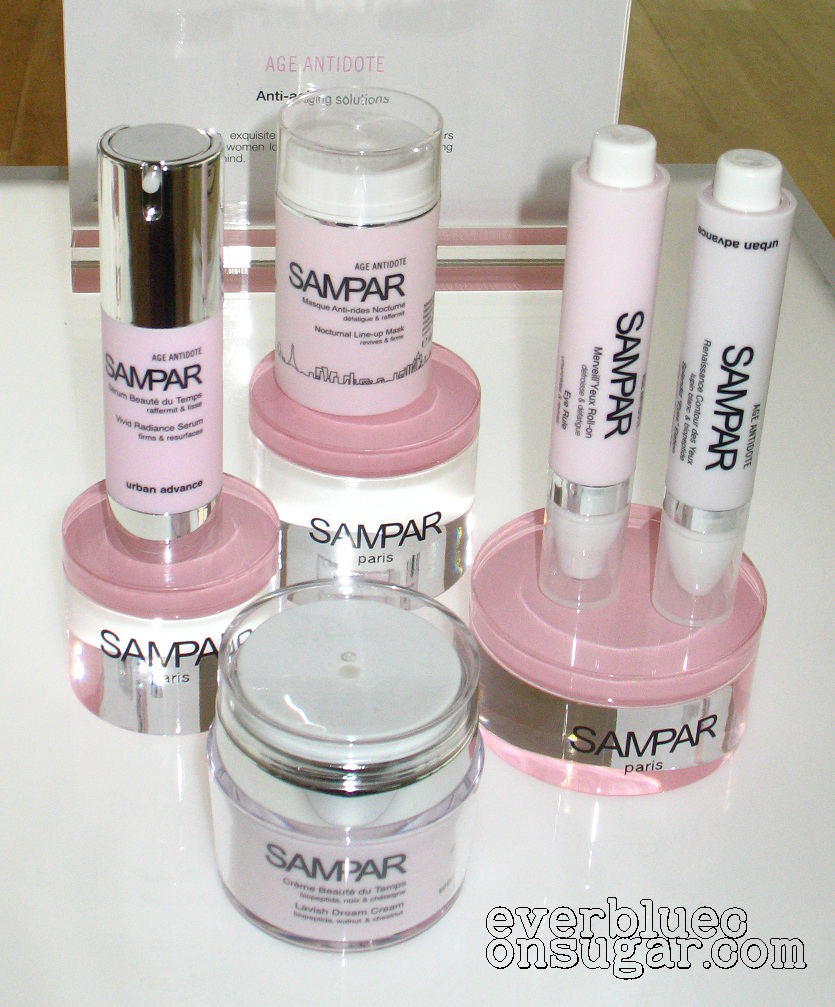 Products and Price list
AGE ANTIDOTE - Eye Rule - Price:: SD$102
AGE ANTIDOTE - Lavish Dream Cream - Price:: SD$183
AGE ANTIDOTE - Nocturnal Line-Up Mask - Price:: SD$130
AGE ANTIDOTE - Splendid Eyes Elation [2,5ml] - Price:: SD$93
AGE ANTIDOTE - Vivid Radiance Serum - Price:: SD$121
The Spotlight product of this "Age Antidote" range...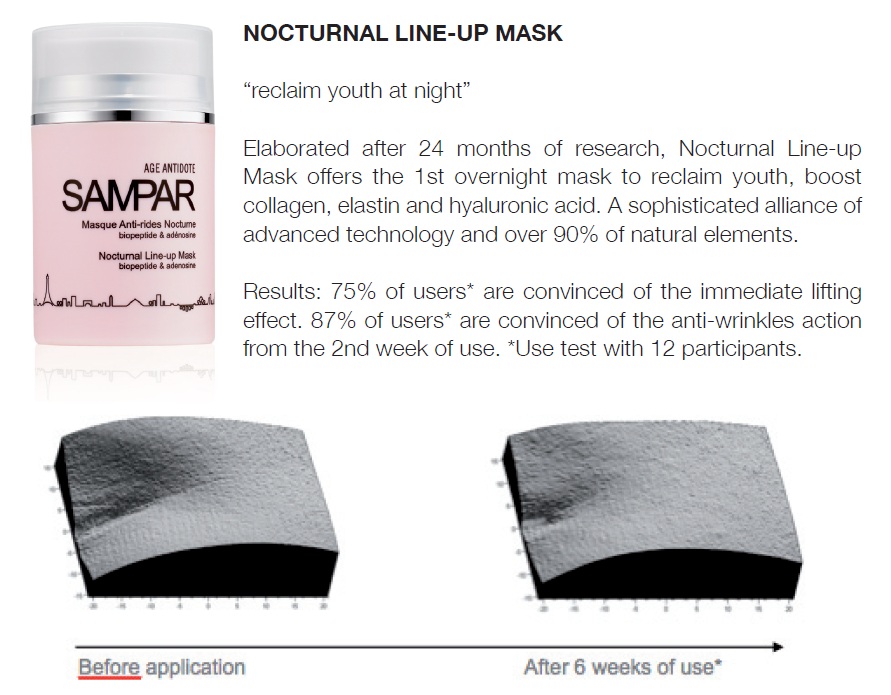 COSMAKEUP
Blurring the lines between skin care and make-up
Reveal your beauty by pairing the instant results of make-up with the simplicity of face care products.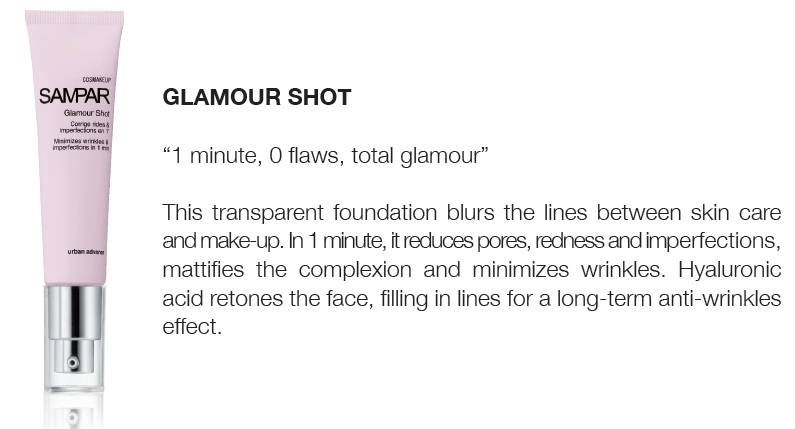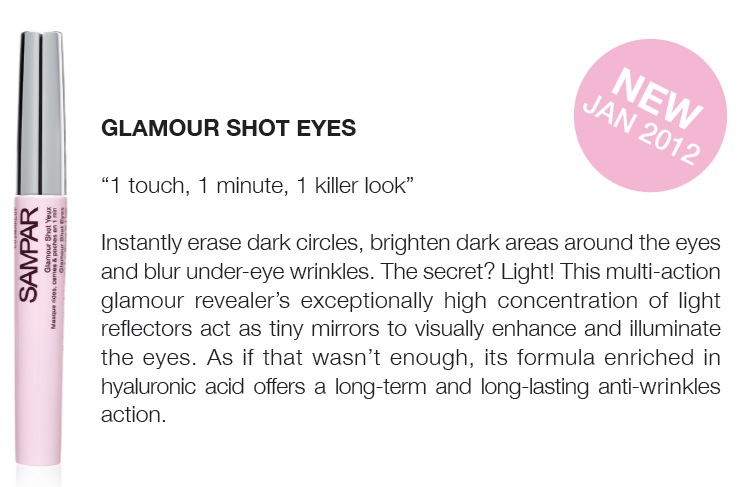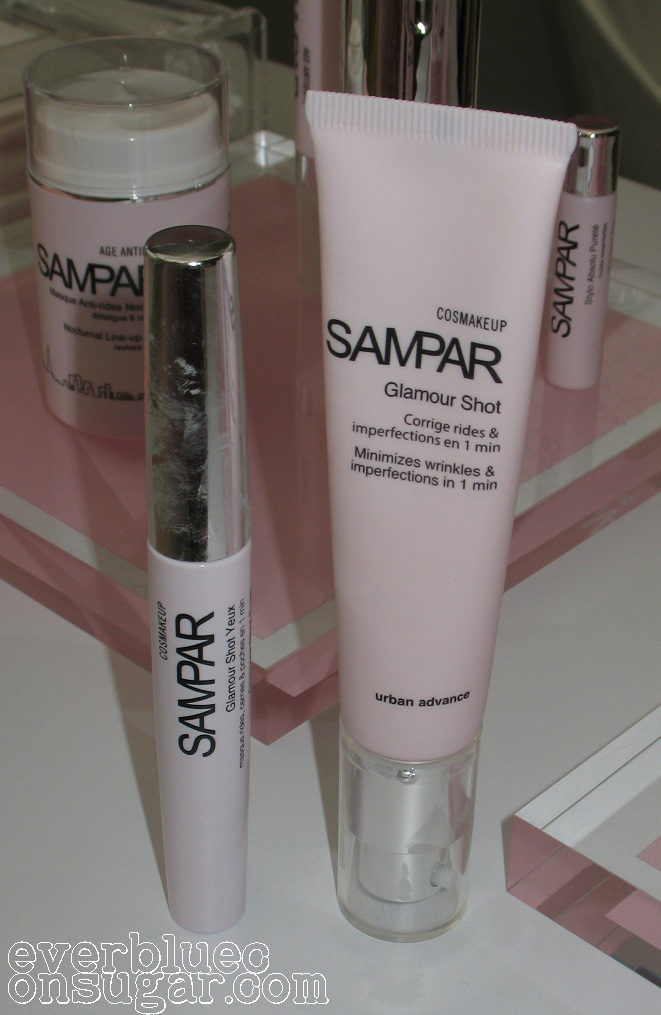 Products and Price list
COSMAKEUP - GLAMOUR SHOT - Price SD$74
COSMAKEUP - GLAMOUR SHOT EYES - Price SD$54
This two item were really interesting, the glamour shot kinda reminds me of Talika Skin Retouch. SAMPAR intro these 2 item as their foundation(Glamour Shot) and concealer(Glamour Shot eyes). They use light to reflect off the uneven complexion and pigmentation.
Said to use this alone or maybe a "powder" foundation(or loose powder) on top for MORE coverage.
(Not advise to use "liquid" foundation on top of the Glamour shot.)

[Click to enlarge]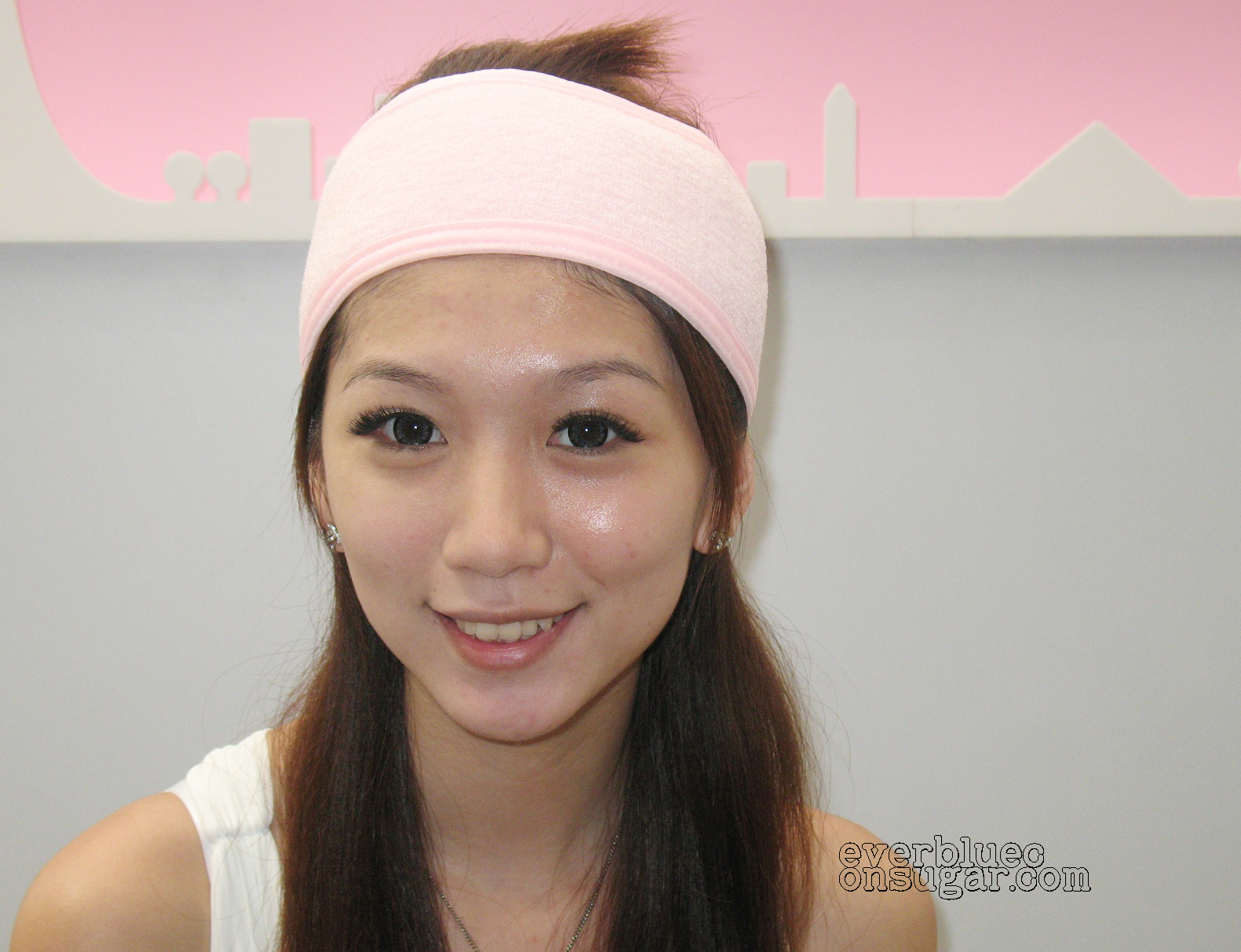 Both Glamour Shot and Glamour Shot eyes - the texture of the cream feels like Silicon gel cream (very moist and easy to spread out)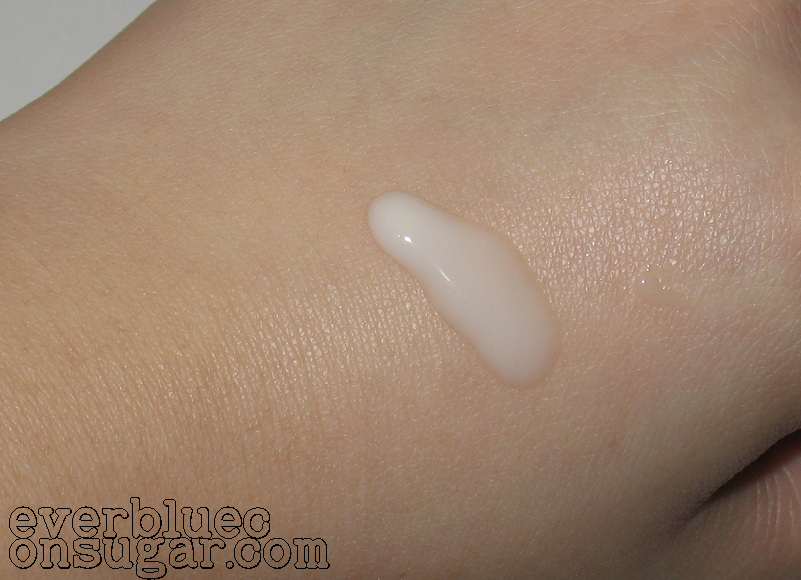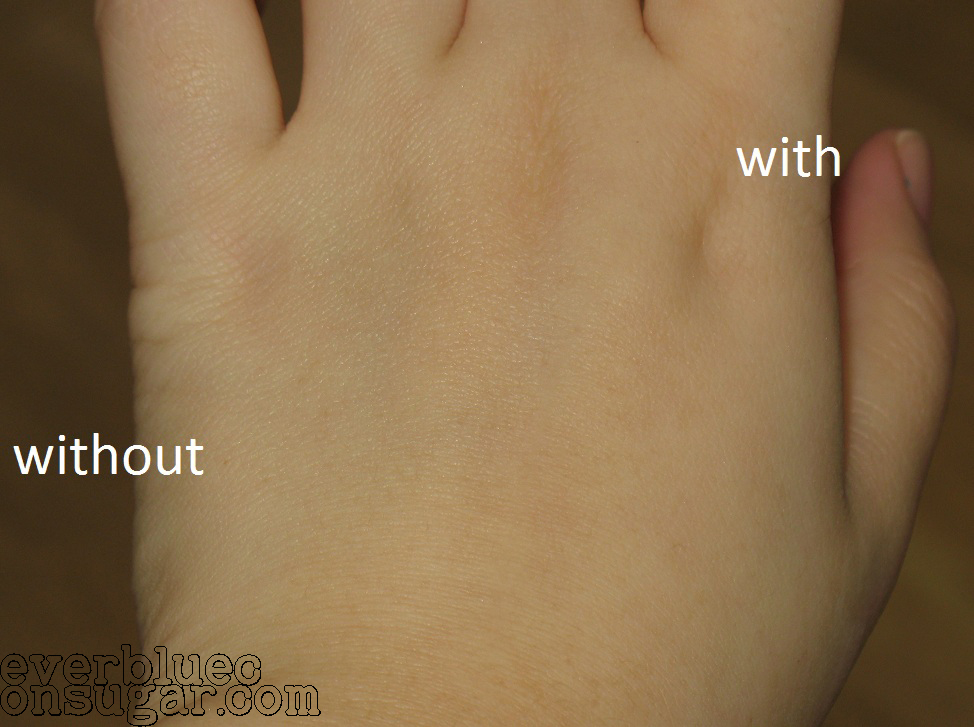 CITY OF LIGHT
Clarifying and illuminating skin care solutions
Innovative formulas that surmount environmental aggressions for clear, clean and uniform skin bathed in light.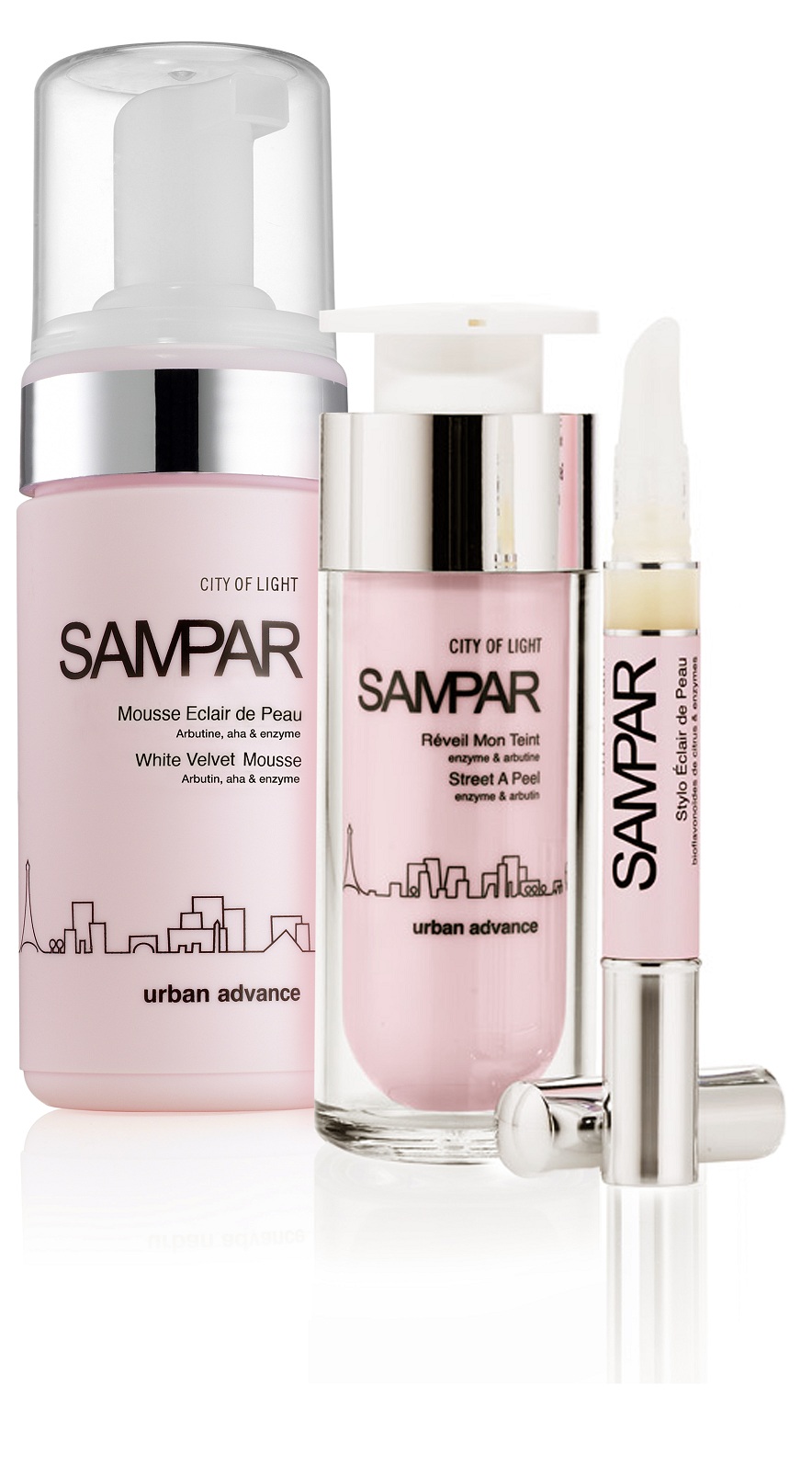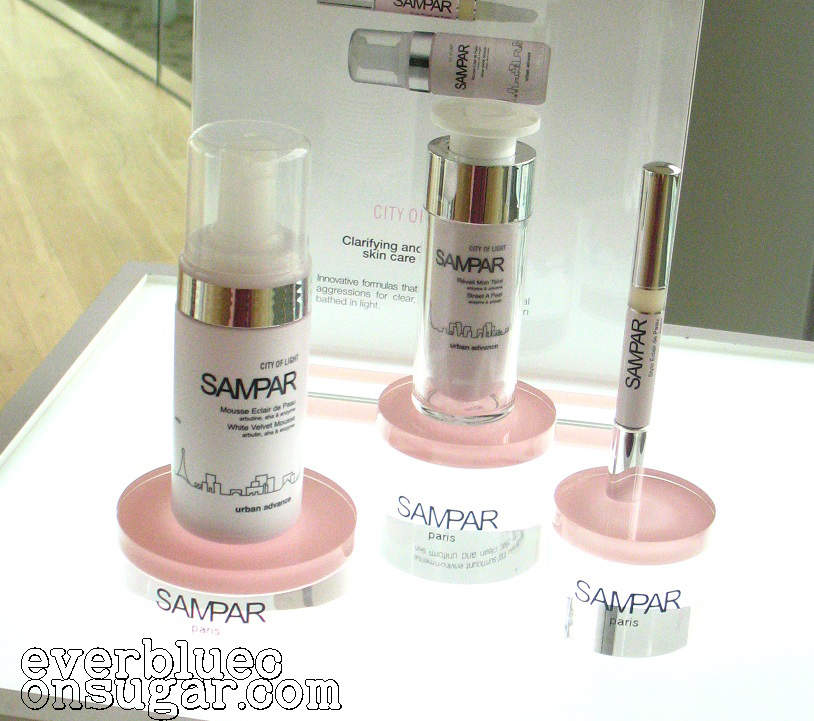 Products and Price list
CITY OF LIGHT - Spot Lighter  - Price:: SD$56
CITY OF LIGHT - Street A Peel  - Price:: SD$72
CITY OF LIGHT - White Velvet Mousse  - Price:: SD$54
WINSOME BODY
Body-firming and toning treatments
An invigorating yet soothing sensorial voyage that restores your skin's original silky softness.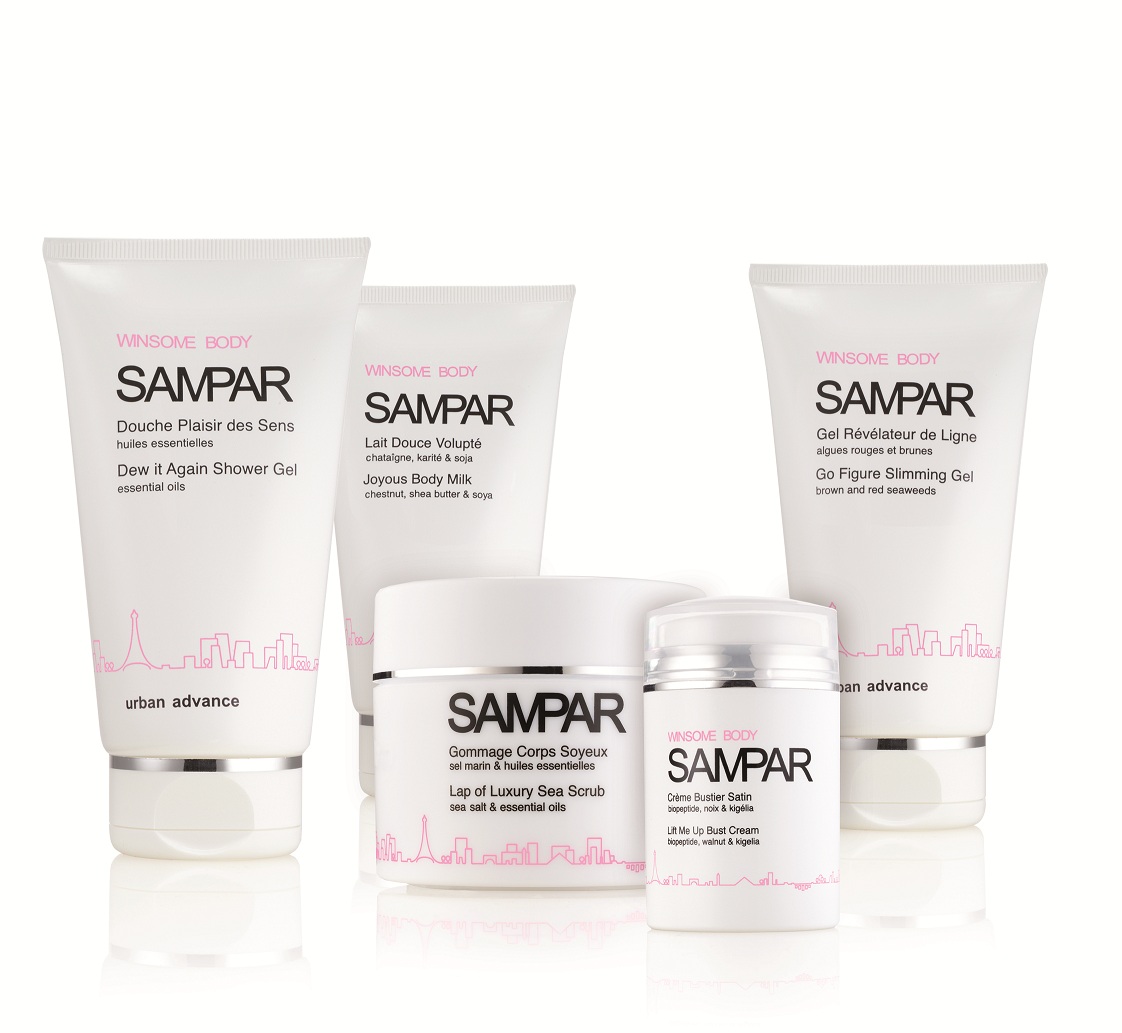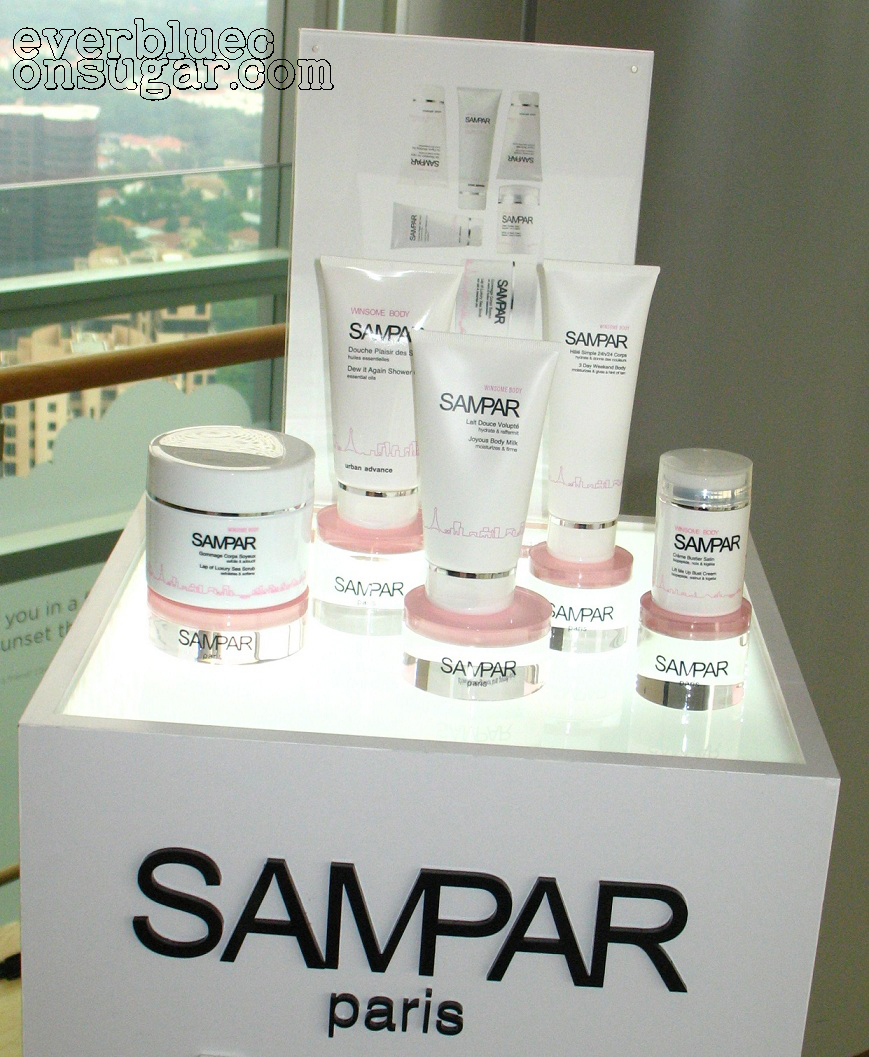 Products and Price list
WINSOME BODY - 3 Day Weekend Body - Price:: SD$72
WINSOME BODY - Dew it again shower gel - Price:: SD$37
WINSOME BODY - Go Figure Slimming Gel - Price:: SD$
WINSOME BODY - Joyous Body Milk - Price:: SD$84
WINSOME BODY - Lap of Luxury Sea Scrub - Price:: SD$91
WINSOME BODY - Lift Me Up Bust Cream - Price:: SD$121
Here are some of the random shots I took at the media launching event...
This brand have really interesting concept and products... can't help but to share ALL the range (hope this post doesn't bored you all to tears...), I like how the Lavish Dream Cream from the Age-Antidote feels... rich and soothing....
Here's the press kit I received...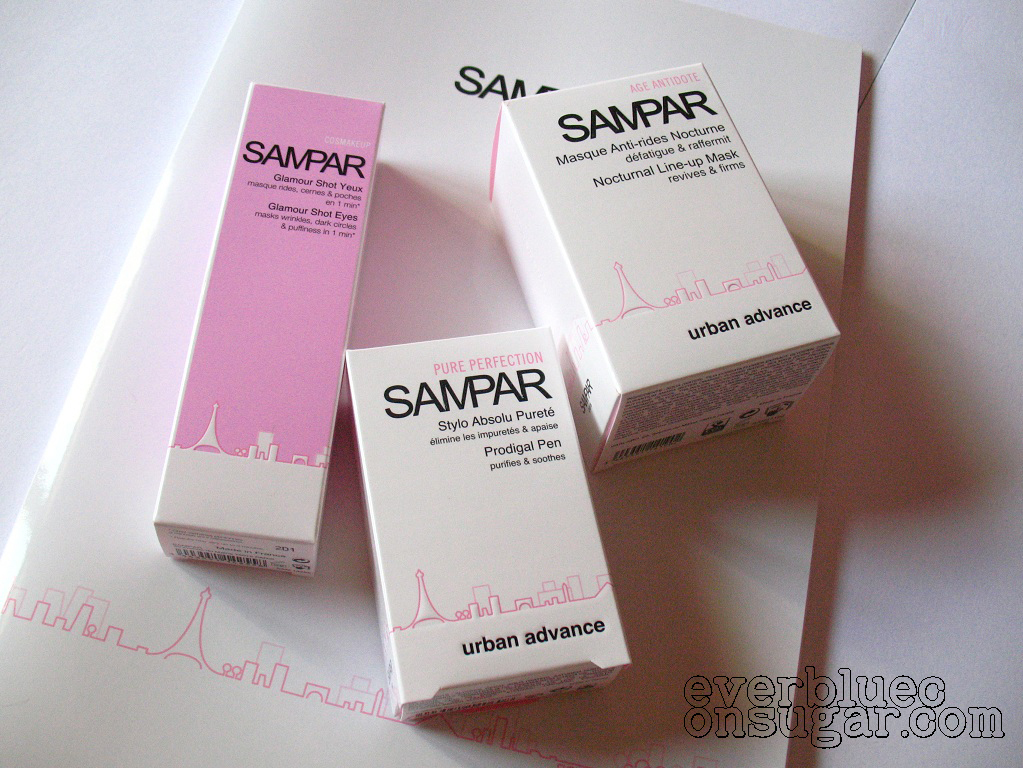 Haven't start using any of this yet.. BUT, going to try the Glamour Shot Eyes soon.
:
:
Sampar will be available in Robinsons Centrepoint from July 2012
Disclaimer:
I'm not affilited with the company.
Information and some of the images were extracted from the press file.